Resources Allocated to Promote Safety Culture Advancement: 2021–22 CER Survey Results
As part of the CER's Safety and Environment Oversight core responsibility, the CER requires companies to continually evaluate and improve the effectiveness of their management system in accordance with the Onshore Pipeline Regulations. The CER also encourages companies to build and maintain a healthy safety culture in order to effectively manage threats to people and the environment.
As part of the CER's commitment to performance measurement and continual improvement, we asked industry members to provide information on resources allocated to promoting safety culture advancement. The CER has collected this information via an online survey over the past four years – the most recent survey period ended in March 2022.
The information collected is not intended to evaluate the performance of regulated entities. It is used to inform an evaluation of the CER's Safety and Environment Oversight performance per the CER's Departmental Results Framework (DRF). More information on the Departmental Results Framework can be found here.
Survey Results for FY2021–22
This year, sixty-one companies were asked to describe resources allocated to Safety Culture (SC) (compared to 69 in 2020/21). The response rate was 87%. Ninety-two percent of respondents indicated "yes" to allocating resources to safety culture; however, upon review and based upon details provided by companies, safety culture advancement efforts could only be verified in 71% of responses.
In 2021–22, the most frequent type of advancement effort was "Program Development and Implementation" (selected by 31 respondents) followed by "Safety Culture Training" (24 respondents), "Safety Culture Assessment" (18 respondents), and "Safety Culture Expert Consultation" (16 respondents).
Frequency of Safety Culture Advancement Effort Type
Companies were asked to rate the extent to which the CER contributed to their organization's advancement of safety culture. Participants responded as follows: 29% Not at all, 35% Slightly, 22% Moderately, and 16% Significantly/Very (up from 7% last year). The CER's safety culture workshops, the Statement on Safety Culture, and sharing of best practices via the learning portal were identified as positively impacting company advancement efforts.
Extent that CER contributed to safety culture advancement efforts
In responding to what the CER could do in future to support companies' safety culture efforts, several respondents (25%) noted that forums and workshops would be valuable. Approximately half of respondents (47%) noted that guidance material on best practices related to safety management, safety culture development and assessments, pipeline integrity, incidents, and human and organizational factors would be useful. Of note, the CER published a guidance document on safety culture assessments immediately following the survey data collection period. Additionally, the CSA EXP16 document entitled Human and Organizational Factors for Optimal Pipeline Performance was published after the survey closed – development of this document was led by the CER.
Recommended CER Actions to Support Companies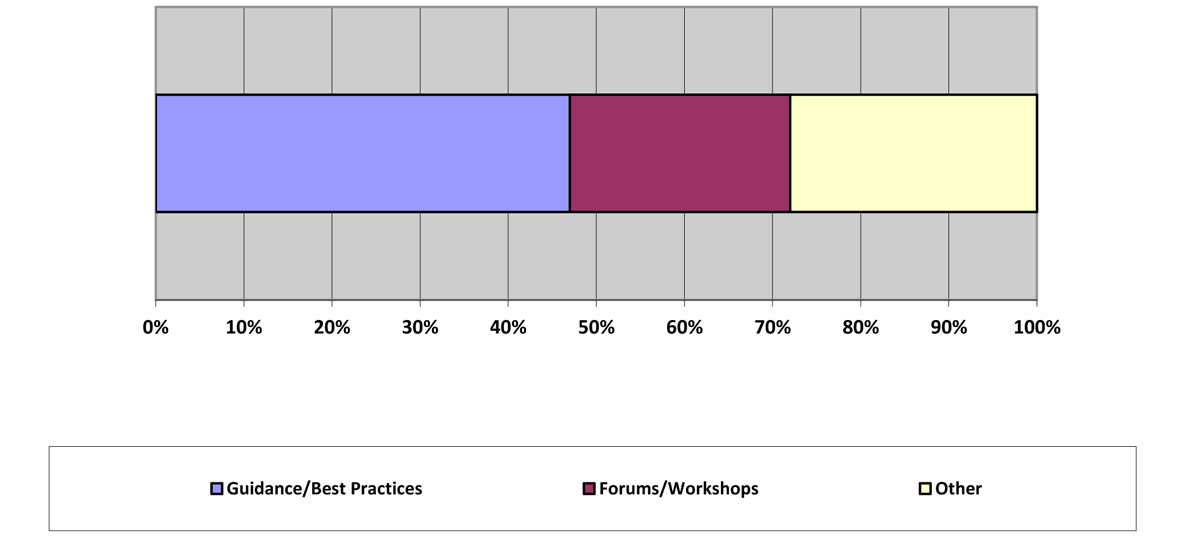 The results of the survey will be considered and incorporated into the CER's safety culture strategy and workplan. Additional information about the current 3-year safety culture plan may be found here.
Date modified: