Board of Directors
George Vegh, Chairperson
Mr. Vegh is a Senior Fellow at the Munk School of Global Affairs and Public Policy. He is an Adjunct Professor of energy law and regulation at the Munk School as well as the University of Toronto and Osgoode Hall Law Schools. He is identified as a leading energy lawyer in several leading publications. Mr. Vegh was previously General Counsel at the Ontario Energy Board.
Melanie Debassige, Vice-Chairperson
Melanie Debassige, MBA, ICD.D – Is a member of the Anishinabek Nation and a band member of M'Chigeeng First Nation. Currently serves as the Executive Director of the Ontario First Nations Technical Services Corporation. Melanie was appointed to the Ontario Clean Water Agency Board of Directors in October 2013 where she serves as a Board Director and Chair of the First Nations Committee of the Board. In March 2018, she was appointed to the Board of Reconciliation Canada where she holds the position of Director/Treasurer. Melanie completed the Director's Education Program at the Rotman School of Management and is a certified corporate director which complements her Master's in Business Administration. Melanie was recognized in 2015 by the Canadian Board Diversity Council in the Diversity 50 which is a list of highly-qualified board candidates. In 2018, Melanie undertook the role as strategic advisor to the National Energy Board of Canada on Indigenous issues. In August 2019, she was appointed to the Board of Directors of the Canada Energy Regulator. In 2019, she was recognized in Canada's Most Powerful Women: Top 100. Most recently she was appointed to the Ontario Provincial Sectoral Audit Committee, Community Services.
Ellen Barry, Director
Ellen Barry is a former Deputy Minister with the Province of New Brunswick. As a career public servant she served as Deputy Minister with the Departments of Tourism & Parks, Wellness, Culture and Sport and the Department of Human Resources. Previous to these assignments, she served as Assistant Deputy Minister in the Department of Natural Resources and Finance. Her public service experience has provided her the opportunity to work extensively with multi-stakeholder groups. Since her retirement, Ms. Barry has worked on consulting assignments in New Brunswick as well as with the Institute of Public Administration (IPAC). She is a graduate of the University of New Brunswick.
Cassie Doyle, Director
Cassie Doyle has had a distinguished career in the public service, where she served at the executive level in all three orders of government in Canada, including as Deputy Minister of Natural Resources Canada. She has gained a deep understanding of natural resource and environmental governance and management and has a strong track record of effective partnerships with non-governmental organizations, industry, First Nations, governments and academia. Ms. Doyle was recently the Chair of the Expert Panel on Integrated Natural Resource Management conducted by the Council of Canadian Academies and a Board Member of the Alberta Energy Regulator.
Karim Mahmud, Director
Karim Mahmud has enjoyed a 30 year career as a leading energy lawyer in Canada and overseas. Originally from Alberta, and following law degrees at Oxford and Dalhousie Universities, Mr. Mahmud has practiced in major law firms in Calgary, London, Hong Kong, and Dubai. Most recently, he was partner and Head of Energy & Infrastructure for EMEA for a major international law firm. He has extensive experience in executing major energy, infrastructure, and privatization projects in Canada as well as over 45 countries overseas. This has included structuring innovative Indigenous investment partnerships and sustainable ESG compliant project structures.
François Tanguay, Director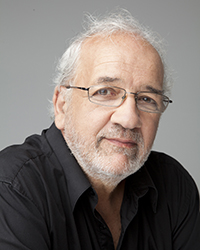 François Tanguay has been involved in environmental work for over 45 years. Co Founder of Friends of the Earth Québec, he was executive director for Greenpeace Quebec from 1992 to 1997, where his work centered on climate change issues.
Nominated as an administrative judge to the Quebec Energy Board in 1997, M. Tanguay served until 2007. He was then named Chair of the Quebec Energy Efficiency Agency. In 2008, he was asked by the Quebec Minister of Natural Resources to help put up a coalition for the promotion of wood in all sectors of construction. As director and main spokesperson of the Coalition Bois Québec, M. Tanguay worked closely with all levels of decision makers and investors.
M. Tanguay was nominated in July 2011 for a 30-month mandate to Quebec's Special Committee for a Strategic Evaluation Assessment on shale gas. In recent years he has worked on humanitarian projects in South Africa and with Oxfam-Québec in Peru.
Author of essays on environmental issues, including three on ecological housing, M. Tanguay was for five years columnist for The Sherbrooke Record on environmental issues. He has served as advisor to elected officials, private business, and labor unions.
Karen Leibovici, Director
Ms. Leibovici's professional background includes personnel management, labour relations and social work. She has over 20 years of combined political and public service experience as a Member of the Legislative Assembly of Alberta and as an Edmonton City Councillor. While on City Council, Ms. Leibovici was involved in numerous key policy issues and led many city wide initiatives. She served twice on the Edmonton Police Commission and was the Vice Chair of the Civilian Review and Complaint Commission for the RCMP. She was also a Board member of Alberta's Municipal Government Board. In addition, Ms. Leibovici has undertaken leadership positions in other organizations such as President of the Federation of Canadian Municipalities (FCM), Chair of the Green Municipal Fund and President of the Alberta Association of Former MLA's. Karen has a Masters of Social Work Degree and a Post Graduate Diploma in Management.
Dale Eisler, Director
Dale Eisler has an extensive background in the federal public service and Canadian journalism. He spent 16 years in senior positions with the Government of Canada, including Assistant Secretary to Cabinet (Consultations and Communications) at the Privy Council Office. He was also Assistant Deputy Minister for the Energy Security, Prosperity, Sustainability Task Force at Natural Resources Canada, Assistant Deputy Minister of Communications at Finance Canada and Consul General for Canada in Denver, Colorado. Before joining the federal government, Mr. Eisler spent 26 years as a journalist in Saskatchewan and Alberta. He is also the author of three works of nonfiction and one historical novel, based on his family history which became the basis for a feature film. His most recent book was shortlisted by the Writers' Trust of Canada for the 2023 Shaughnessy Cohen Award as political book of the year.
Mr. Eisler received the 2013 Joan Atkinson Federal Public Service Award of Excellence. He is a senior policy fellow at the Johnson Shoyama Graduate School of Public Policy at the University of Regina and the Principal of Anton Group. He holds a Master of Arts from Vermont College (Union Institute) and Bachelor of Arts from the University of Saskatchewan.
Darlene Halwas, Director
Darlene Halwas currently serves on the boards of Carbon Management Canada, Alberta WaterPortal Society and chairs the Departmental Audit Committee for Infrastructure Canada. She is Metis and a member of the Manitoba Metis Federation. Ms. Halwas has almost 30 years of work experience, with 15 years focused on leading risk management functions for companies. In the past, she has served on a number of boards, including the Safety Codes Council, Commission for Complaints for Telecom-television Services, Canada Development Investment Corporation, Aquatera Utilities Inc, CKUA Radio Foundation, the Management Employees Pension Board, and the Calgary Police Commission.
Ms. Halwas holds a Bachelor of Commerce (Hons.) from the University of Manitoba, and the Chartered Financial Analyst (CFA), Financial Risk Manager (FRM), Institute of Corporate Directors (ICD.D), and Qualified Risk Director (QRD) designations as well as certification in tribunal administrative justice. Since 1995, she has been an active volunteer with the CFA Institute, and she completed a four-year term on the global Disciplinary Review Committee. Ms. Halwas was awarded the Queen Elizabeth II Diamond Jubilee Medal for her contributions to Canada. She is a member of Diversity 50, and was awarded an Exemplar from the Director and Chief Risk Officers Group in 2019.
Date modified: