Ready to respond: CER emergency preparedness in response to the COVID-19 pandemic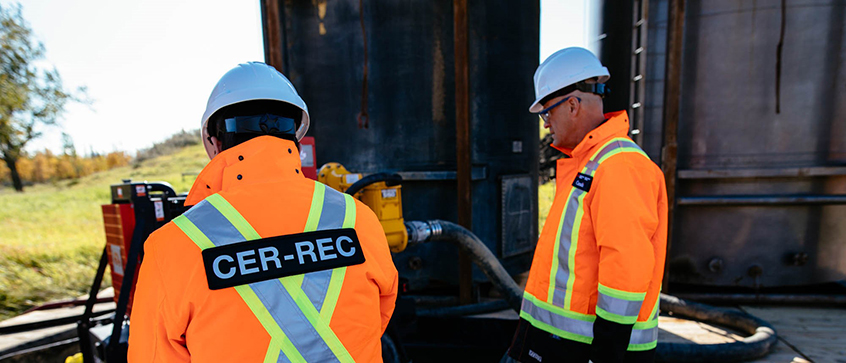 April 24, 2020
Always ready.
This is what CER emergency management staff across the country are working to ensure as Canada, and the world, respond to the COVID-19 pandemic on every front. Our experts in occupational health, safety, security, pipeline integrity and environmental protection are also helping build the plans, ready the teams and gather the resources needed in the event of an emergency affecting federally-regulated energy infrastructure in the current COVID-19 pandemic environment.
As the impacts of the pandemic become clearer, the CER continues to adapt its response preparedness. This is in order to be ready and able to respond safely and effectively, while considering the added risks and associated complexities.
We will not compromise our commitment to our oversight mandate to protect people and the environment. This is our promise to Canadians, Indigenous Peoples and all others that we work closely with.
Here are some of the ways we are working to make sure we are ready to respond:
We have assessed alternate logistics and technology options for Emergency Operation Centre activation and field deployment for compliance oversight so we are ready if needed. Our top priority is ensuring our readiness, while protecting the health and safety of any staff who may be deployed to the field.
Local, regional and national public health risks are being monitored and are informing our response preparedness. We are considering potential events, both geographic/infrastructure and scenario-based. This means that the CER has the resources necessary to support a response and the information needed to deploy these resources safely.
We are working to stay ahead of emerging issues, assess risks and recommend safeguards so we remain a proactive and prepared regulator. This includes monitoring border restrictions, transportation availability and limitations, as well as emergent best practices and public health guidance for protecting our staff and others from potential harm.
We are working together; as an organization, with regulated companies, our federal, provincial, territorial and Indigenous partners, along with other regulators. We are talking with regulated companies to discuss their pandemic emergency response plans to help inform the CER's response in the event of an emergency. We are also working with federal and provincial agencies to identify ways to support and coordinate our efforts, resources and expertise, in the event of an emergency or other serious incident.
These are just some of the steps the CER is taking to remain prepared to respond to an emergency during this pandemic. CER planning efforts will consider the rapidly changing landscape and evolve to address societal concerns, security, safety, energy supply issues and company response capacity.
We will meet this challenge. We will do whatever it takes to safely respond to emergencies.
Learn more about the CER's response to COVID-19:
Date modified: