Market Snapshot: Canada's west coast marine propane exports rise nearly 77% in 2020
Release date: 2021-03-10
Canada's marine propane exports have recently increased to help satisfy Asia's rising propane demand. Exports of propane from Canada's west coast have been growing since the startup of the 40 thousand barrels per day (Mb/d) Altagas/Vopak's Ridley Island Propane Export Terminal (RIPET) in May 2019.
In 2020, Canadian marine propane exports rose 77% compared to 2019, averaging 39 Mb/d. Approximately 25% of Canadian propane exports moved by ship in 2020. All shipments went to Asia, with most delivered to Japan.
Figure 1. Marine propane exports from Canada's west coast
Source and Description

Source: CER (CTS)

Description: This bar chart shows the evolution of the propane exports from the Canadian West Coast to international markets from May 2019 to December 2020. All British Columbia (B.C.) marine exports are from the RIPET terminal. Volume is in thousand barrels per day (Mb/d).
Growth in 2020 Canadian marine propane exports was driven by greater demand due to cold weather and growing petrochemical feedstock consumption in China. Marine propane exports also increased to Asian countries as a result of reduced supply from Saudi Arabia, which is a major supplier of propane to Asian markets.
Some observers expect China's propane demand to continue to grow, particularly as new propane-based petrochemical plants are constructed. This could represent a growing market for Canadian marine exports. A new export terminal is currently under construction on Canada's west coast, which will add 25 Mb/d of capacity and is expected to be in-service within the first three months of 2021. Additionally, three other propane export terminal projects are currently proposed and under various stages of review.Footnote 1
Canadian propane exports will likely compete with U.S. supplies for Asian market share going forward, as U.S. exports of propane to East Asia also grew over much of 2020. However, propane marine exports from Canada have some advantages over U.S. exports from the Gulf Coast, including a shorter shipping distance to Japan and no need to ship via the Panama Canal, which can cause delays due to busy ship traffic.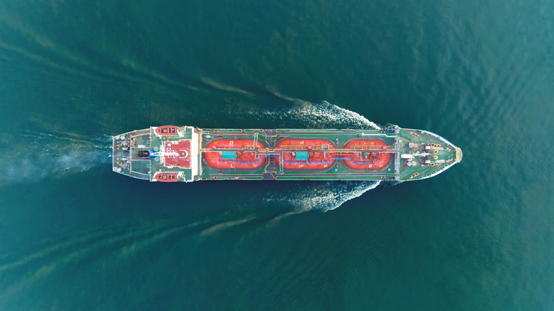 How are LPGs transported?
A liquefied petroleum tanker is a gas carrier built to transport large volumes of liquefied petroleum gases (LPGs), including propane and butane.
The ships, called gas tankers, vary in size and method used to keep the LPGs in liquid form. The LPGs may be pressurized, refrigerated, or both.
Date modified: