Fact Sheet: Safety Culture
Fact Sheet: Safety Culture [PDF 1089 KB]
The Canada Energy Regulator (CER) puts safety and environmental protection at the forefront of its responsibilities in protecting Canadians. We are committed to strengthening and improving industry wide performance and awareness of the role that Safety Culture plays in building defenses against incidents.
Culture influences what people see, hear, feel, and say. It influences the decisions and actions of people in an organization, and these behaviors ultimately drive performance. Safety Culture is a facet of organizational culture that relates to collective attitudes, values, norms and beliefs regarding safety and risk. It is an important focus for safety and environmental performance improvement.
Regulators have a critical role in influencing industry's awareness and understanding of the threat that organizational culture poses. The CER is exploring the use of regulatory oversight to influence safety culture throughout the oil and gas industry through the development of our regulatory tools.
We are a part of the North American Working Group on Safety Culture, a collaborative group of regulators from across Canada and the United States that works together to research and study regulatory best practice in driving safety culture. The CER is also leading a multi-phased safety culture indicators project on behalf of the International Regulators Forum.
The CER expects that:
Companies are aware of and understand the role that culture plays in preventing organizational accidents
Organizations build and sustain a positive safety culture while continually scrutinizing their organizations for potential cultural threats
Leaders establish and foster a healthy safety culture through their actions and decisions
Safety culture means "the attitudes, values, norms and beliefs, which a particular group of people shares with respect to risk and safety".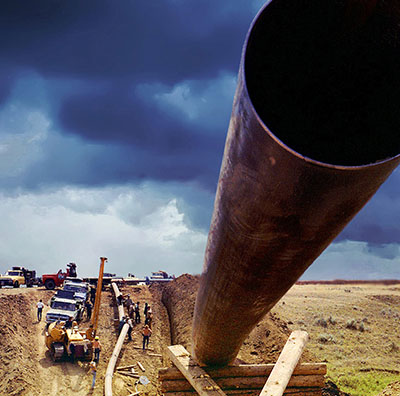 4 dimensions of positive safety culture:
Leadership
Vigilance
Empowerment and Accountability
Resiliency
Date modified: